This article is under construction.

You can help by editing it! Relevant discussion may be available on this article's comment section below.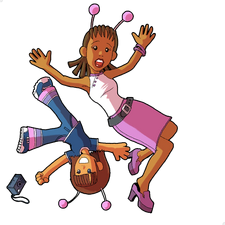 Overview
Scenario Description
The CIA has tapped you to build an experimental, high-tech park on the grounds of formerly top-secret Broom lake. you proved that you know your way around spooks, but don't let THESE "spooks" down or you might get, uh, "reassigned"!
Pre-built Shops/Stalls
Novelty-T-shirts 01
Rocket Boost Cantina 01
Space Hats 01
Information 01
Information 02
Toilets 01
Umbrellas 01
Objectives
Apprentice
VIP(Clint Bushton) Breakdown Tolerance: High
Minimum park value: $15,000
Reward: New park unlock
Entrepreneur
VIP(Clint Bushton) Breakdown Tolerance: Medium
Repay Loan
Reward: Large amount of cash ($10,000)
Tycoon
VIP(Clint Bushton) Breakdown Tolerance: Low
Minimum park value: $30,000
Reward: Caterpillar Racer (Junior Roller Coaster)
Scenario Guide
The scenario guide can be viewed here.
Available Rides
RollerCoasters
Junior Rides
Thrill Rides
Water Rides
Gentle Rides
Transport Rides
Other Rides and Attractions
Shops & Facilities
Available Scenery
Researchable Scenery
Other Notes
Community content is available under
CC-BY-SA
unless otherwise noted.