This article is under construction.

You can help by editing it! Relevant discussion may be available on this article's comment section below.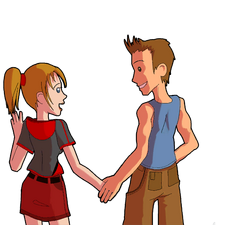 Overview
In its heyday, this mammoth resort was the destination choice for anyone that mattered. These days, nobody cares. You saved other amusement parks in pretty bad shape. Now, can you rescue this damsel in distress and restore her place as the jewel in the nation's crown?
A National Treasure is the 11th scenario in RollerCoaster Tycoon 3.
Pre-Built Rides
None
Pre-Built Shops/Stalls
None
Objectives
Apprentice
Total monthly ride income: $300.00
Guests in park: 200
Reward: New park unlock
Entrepreneur
Total monthly ride income: $600.00
Guests in park: 400
Reward: Extra land available for purchase
Tycoon
Total monthly ride income: $900.00, sustained for at least 3 months
Guests in park: 600
Reward: Flight of Death (Twister Coaster)
Scenario guide
The scenario guide can be viewed here.
Available Rides
​Roller Coasters
​Junior
​Thrill
​Water
None
​Gentle
​Transport
Pool
None
​​Other
Food Stalls
Drink Stalls
Souvenir Stalls
Facilities
Researched Rides
Junior
Available Scenery
Researched Scenery
Other Notes
Community content is available under
CC-BY-SA
unless otherwise noted.